Geeking Chat & Roleplay Fan Fiction, Anime, Comics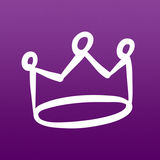 Release Date:
Current Version:
Adult Rating:
Developer:
Compatibility: iOS, Android
Rating:

4/5 from 36 votes
Download to Geek Chat, Roleplay and Make Friends
————–
## Roleplay on thousands of topics. Create a bio, choose an adventure and jump into an imaginative world with great friends! Try it, even if you never have!
## Meet, share and discuss topics like: Games, Movies, Music, TV, Comics, Anime, Cosplay, Roleplay and much much more.
——-
Wikipedia gracefully explains the term Geek was originally used to describe eccentric or non-mainstream people, with different connotations ranging from an expert or enthusiast to a person heavily interested in a hobby, generally a peculiar or otherwise dislikable person, especially one who is perceived to be overly intellectual.
But the meaning has evolved to represent "someone who is interested in a particular subject for its own sake. That's what you'll find on Geeking for iPhone.
——-
Geeking is a community for everyone that ever strayed off the beaten path. If you've got a passion for the unique, the cool, the wild, the weird, this is the place. From movies to games and comics to cosplay – both guys and gals are meeting, chatting and conspiring to have a blast.
Thousands of Topics Have Already Been Started… Join a Discussion or Start Your Own!
-Movies, Music, TV, Games, Comics
-Role-Play on Literally Every Subject/Genre
-Batman Lovers
-Creepypasta
-The Walking Dead
-Mass Effect Players
-Doctor Who
-DnD
-Gears of War
-Gay Geeks
-Marvel
-DC Comics
-Xbox Gamertags
-UK Zombies
-Cosplay
-Horror Movies
-Game of Thrones
-Sci-Fi/Fantasy
-Zelda
-Whovians
-Sherlock
-Manga/Anime
And literally, thousands more; join a group or create your own. Meet geeks or invite your friends.
Join the growing community where like-minded people come together to geek out and have fun on hundreds of topics like super heroes, board games, , fashion, hairstyles, pictures, videos, entertainment news, Hollywood stories and much more.
——–
1000's of people join every day. Whether you're just looking for some casual convo, full-on role-play, storytelling or anything else – Geeking is the place to get your daily does of whatever your digging lately. Join the geek revolution where people who are just like you are chatting away 24/7.
– Tired of Facebook?
– Going to Comic-Con?
– Love Dungeons & Dragons?
– Want to Talk Summer Movies?
– Looking to Meet Your Soul Mate?
– Need to Vent?
– Hate Your Job?
– Or just want to chat with people that understand and won't judge you?
This is the place, download now and join us.
——–
Download free apk app for android or iphone ios.