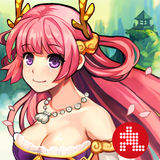 Release Date: 2012-10-11
Current Version: 2.8.0
Adult Rating: 9+
Developer: Lakoo
Compatibility: iOS, Android
Rating:

4.63659/5 from 820 votes
¦ Oh MY God! $1.99 -> FREE for limited time! Ask friends to download DemonSouls now!
¦ Get the daily reward and play the game every day! (Internet connection needed)
¦ This game supports English/Japanese/Chinese. You may change the language setting by the option "Language" from the main menu of the title scene.
"the game is brilliant. The beautiful graphics, fun Rpg gameplay, and a unique and beautiful story of two lovers. NO RPG these days have love story's as romantic and beautiful as this game."-Hambo12, TouchArcade
***** "Awesome, Lakoo is making the best rpg games so far"-DarkMedow, United States
***** "I've played them all in this genre and I can honestly say this is one of the best for a long time, interesting pet/skill/forge system with gotta catch em all vibe and charming graphics."-Comeplaydie, United Kingdom
***** "Great graphics and gameplay I love the storyline and works Awesome on IPhone "-zxhero, Canada
***** "Nice graphics and design. I kinda like the demon soul skills, I thought that was quite unique."-ArcFate, Singapore App Store
A stunning epic classic styled ARPG for today's digital devices! In this dynamic fantasy action game, your heroic adventure will see you battle with demons, mastering their demonic powers through their souls! Guide Thunder, who turns from a simple young fisherman to a legendary hero, through this epic journey, as he discovers secrets in this immersing fantasy world, which will help him save the realms of humans and demons!
GAME FEATURES:
– Classic styled ARPG with stunning visuals and animation!
– Quests filled with adventure, mysteries and real-time epic battles!
– Unleash demonic attacks through casting and summoning spells!
– Level up and customize your character's attributes!
– Dialogue choices that will unlock one of the multiple endings!
– Demon horde mode arena!
– Demonic Elemental System!
– Customize 60 weapons and armor with demonic powers!
– Over 40 Achievements that earn rewards!
– Over 50 maps to explore!
– Daily rewards!
– Demon Field Journal!
– Intuitive controls for easy to understand game play!
Real-time Battles
There's no time to blink with demons attacking you from every corner! Move and fight off hordes of demons with your normal attack, or charge up your ultimate combo and lay waste to the foul creatures! Cast demonic auras, attack and summoning spells too!
Demon souls
Demon souls can be taken from those you defeated. Cast demonic auras, attack and summoning spells, imbue equipment with demonic abilities, as well as create new breeds of demons by merging various demon souls!
Multiple Endings
Many hours of replay value through item hunts, side quests, demon soul hunts and unlocking the multiple endings!
Demon Horde Mode
Unlock this demon battling arena, where you will have timed battles with various levels of demons! What better way to test your mantle while leveling up your character?
Demonic Elemental System
There're three demonic elements: fire, wood and water that counteract each other. This makes forging your equipment and demonic spells strategically dynamic and vital to succeed in battles.
Daily Rewards
Log in every day to get daily rewards including: gold coins, soulstones and epic items! (*** requires 3G/WIFI connection)
Demon Field Journal
As you capture demon souls, your demon field journal will be updated with information about them. Use it to find out the best way to smite your enemies! After you finish the game and can play again and capture the demon souls you're missing to help unlock the multiple endings!
If you like DemonSouls by Nova Studio from Lakoo, check out their other game Dawn of Magic, a classic styled JRPG on iTunes now!
Lakoo Official Website
http://lakoo.com
DemonSouls Fan Page
http://www.facebook.com/demonsouls.en
Our Fan Page
http://www.facebook.com/lakoogames
http://twitter.com/lakoogames
Help & Support:
http://cs.lakoo.com/home
Download free DemonSouls (Action RPG) apk app for android or iphone ios.