PokGear – Creator for Pokemon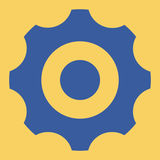 Release Date:
Current Version:
Adult Rating:
Developer:
Compatibility: iOS, Android
Rating:

4/5 from 36 votes
up to 11.0 supported.
Get 30 pokemon in just a minute.
visit goo.gl/611gjn
Make your own Pokemon and get them by QR or trade, from Bulbasaur to Hoopa, Diancie and Volcanion. Support all Legendary Pokemon. Mew, Arceus, Deoxys, Zygarde, Genesect, Jirachi, Celebi, Shaymin, etc.
Pokemon got by trade are legal for online battle.
(QR only works on 3DS of system version from 9.0 to 9.5.0-22.
Any new 3ds system need the pokemon trade service. )
Features:
– all 721 pokemon ! (only Volcanion is not available for pokemon trade service)
– Smogon strategies
– Move Dex
– Item Dex
– Ability Dex
– Hidden Power calculation
– Characteristic calculation
Support Games
all 6th GEN: Pokémon X/Y, Pokémon Omega Ruby and Alpha Sapphire, Pokemon Go
PokGear is an unofficial app and is not endorsed or supported by Nintendo or GameFreak. It is a tool to use alongside the games and not to be confused with their trademarks.
Pokémon is a trademark of Nintendo. No copyright or trademark infringement is intended.
Download free apk app for android or iphone ios.