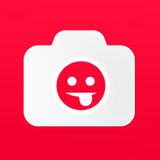 Release Date:
Current Version:
Adult Rating:
Developer:
Compatibility: iOS, Android
Rating:

4/5 from 36 votes
Trick your friends into thinking that you're a master of the game, show them that you'v found Pokemons in some weird, unusual and funny places.
Fake It allow you to generate Fake screen shots of the famous game.
We listened to people's feedback and we have done many thing in order to make our users happy :
* Remove water mark is now free for a limited time (still in-app purchases but free).
* Unlock all and get a discount of more then 60% (Limited time offer )
– Easy to use.
– Screen shots looks real.
– Fully customizable.
– You can adjust the Pokémon size and position to create the perfect screenshot.
– The entire Pokedex to choose from (In-app Purchasse).
– Screenshots are saved to your photo roll.
– You can take photo or load existing photos, from your photo roll (In-app Purchasse).
– More then 200 Pokemons to choose from (different generation).
This app is for entertainment purpose only, does not allow you to play Pokémon Go.
*If you have issues with camera or Photos Roll permissions please restart your iPhone.
*If you have any issues with the app, please contact us before leaving any bad review.
Download free apk app for android or iphone ios.