PokeExplorer – Realtime Map for Pokemon GO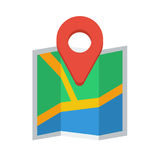 Release Date:
Current Version:
Adult Rating:
Developer:
Compatibility: iOS, Android
Rating:

4/5 from 36 votes
See where all the rare Pokemon are!
– Alerts you when rare Pokemon appear nearby!
– Filter to see only the rare or super rare Pokemon!
– Countdown timers will show how long the Pokemon will still be at that location!
– Be the first to catch new Pokemon when they appear!
_______________________________________
For background alerts, please note that continued use of GPS running in the background can dramatically decrease battery life.
Disclaimer: This app is a fan/support app for Pokemon GO and is not officially affiliated with Niantic, Nintendo, or Pokémon, and complies with fair use of any copyright or trademarks. The data is all voluntarily contributed from the community and does not access Niantic's data.
Download free apk app for android or iphone ios.