PokeTypes – Type Matchup for Pokémon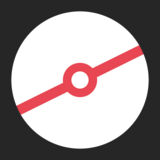 Release Date:
Current Version:
Adult Rating:
Developer:
Compatibility: iOS, Android
Rating:

4/5 from 36 votes
**UPGRADE TO PRO FOR 99 CENTS – SEARCH ALL POKEMON BY NAME AND REMOVE ADS**
Simply click the search button, enter the name of any Pokémon, including X and Y and see the results instantly.
**INCLUDES ALL THE POKEMON FROM XY AND THE LATEST FAIRY TYPES**
"This is the fastest type matchup ever & when you pay the dollar it is 10x better should totally invest it quick easy to use perfect for beginners" – Slimekidandy
>>ONE OF THE TOP POKEMON TYPE APPS<<
"This app is amazing! It determines almost every move I make in Pokemon. Quick, responsive, and simple." – Goose31911010
Check our update history, we have made recent improvements to the results page and interface.
PokeTypes is a type match-up calculator for Pokemon gen 6 that allows you to select up to two different Pokemon types and quickly displays what type of attack would be most effective on that Pokemon. Simply select any one or two Pokemon types and click calculate. PokeTypes includes the new Pokemon Fairy type and updated match-ups. This app is great for beginners who aren't familiar with the type system in Pokemon X and Y, or masters at Pokemon who just want to double check before delivering a fatal blow to their enemies.
During game play enter the name of the defending Pokemon, click calculate and view which types of moves are the least and most effective. Detailed instructions are included in the app.
Thank you for your support and comments, we value your feedback and look forward to providing you with the best application experience. If you have any ideas or suggestions for future enhancements please leave a review or comment.
Download free apk app for android or iphone ios.