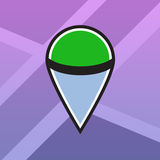 Release Date:
Current Version:
Adult Rating:
Developer:
Compatibility: iOS, Android
Rating:

4/5 from 36 votes
The app lets you share the exact location of a pokemon with other players of the famous game "Pokémon GO". The app is community driven and it is possible to be no Pokemons' locations in your area yet.
Let's help each other to catch them all!
This app is not associated with the Pokémon GO brand. Please note that it is build by fans to assist and support the game community.
Download free apk app for android or iphone ios.