Pokemap – Predictive Mapper & Finder For Pokemon Go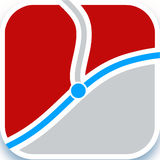 Release Date:
Current Version:
Adult Rating:
Developer:
Compatibility: iOS, Android
Rating:

4/5 from 36 votes
Pokemap finds Pokemon for you to find and catch!
We use a data set of over 3M+ Pokemon sightings with location and time to predict the location and time of Pokemon around you.
Users can also submit data to improve our predictions. With hundreds of thousands of Pokemap users, our algorithms are improving and our users are catching more and more Pokemon every single day!
Download free apk app for android or iphone ios.