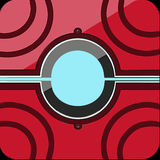 Release Date:
Current Version:
Adult Rating:
Developer:
Compatibility: iOS, Android
Rating:

4/5 from 36 votes
A elegant, simple Pokedex complete with all 718 Pokemon and their mega evolutions, all 100% free. With information on each Pokemon's evolution, stats and locations this app is a great guide to help you become a Pokemon master!
Download free apk app for android or iphone ios.