ACG Wallpapers – ACG Quiz with HD Anime Comics Game Wallpaper Gallery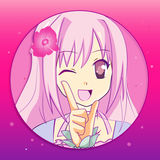 Release Date: 2013-11-21
Current Version: 3.4.0
Adult Rating: 9+
Developer: 金华 林
Compatibility: iOS, Android
Rating:

4.65/5 from 920 votes
* High quality HD wallpapers for people who love japan anime and manga.
* AppStore featured What's Hot – 10000+ 5 stars ratings.
* Play trivia quiz game – ACG Master.
* Design wallpapers for all resolutions of apple devices.
?Latest Reviews?
"I've Been using this app for looking up photos for wallpapers. First the quality is amazing. They all look skillfully made. Another thing is that the app bugs have been fixed. I encounter little to no problems at all. Finally the selection of the anime wall paper is vast. There are so much anime shows that been added like Black Butler,and Eureka 7 just to name a few, Some anime's I haven't even watch but are planning too watch thank to this app. To conclude this app is helpful to all anime fans of all ages. P.S Keep this app running and updated. The people who developed this did a great job on its update, development, & the overall app that has been working." – by Lt.Santos
"Amazing variety and quality best anime wallpaper app in the market Don't look anywhere else guaranteed it's worth the download and internet data" – by Kngbello
"I love anime it's great I'm good drawing it I love it I watch it listen to it look at it everyday" – by Yelo2
"This app is great! It has the hottest anime's pics an fan art to use as a wallpaper and it's great how everything is sorted and how it's put together. Great work and congrats to the creators for the amazing app." – by Mishrathia
"A ton of effort was put into the way it's organized and put together." – by Razyk
? Features ?
1. 200+ categories of hot anime and comics.
2. 100+ wallpapers per category.
3. Top 100 featured wallpapers.
4. Play trivia quiz game – ACG Master with friends.
5. Support to design wallpapers for all of the iOS device resolutions.
6. Support to save and share wallpaper.
7. Support to subscribe wallpapers;
If the wallpapers can not ne loaded, please have a try to switch the image server to Amazon or Qiniu in settings page.
If the animes you like are not available, please write your feedback while rating this app, or contact us : [email protected].
Download free ACG Gallery ・ UHD Anime photos apk app for android or iphone ios.