Poke Radar for Pokemon GO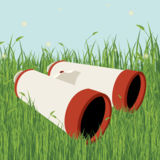 Release Date:
Current Version:
Adult Rating:
Developer:
Compatibility: iOS, Android
Rating:

4/5 from 36 votes
*** Poke Radar for Pokemon GO is now free! Download the original, most accurate Pokemon Radar app! ***
Poke Radar for Pokemon GO is the most accurate assistant app for seeing the location of Pokemon in your area. Each Pokemon includes a despawn timer, a rating on how likely you are to find it there, and more. Pokemon locations are determined by our predictive algorithms that are based on verified, crowd sourced data from our users. We do not leverage or access the Pokemon GO servers.
Poke Radar also features chat and forums so you can talk to all the trainers in your area for free!
Using Poke Radar for Pokemon GO is extremely simple. You can view all of the nearby Pokemon in your area that have been discovered by your self and other players on the map, along with the times of day they were found.
If you're trying to find a specific Pokemon's location, you can quickly use the "Filter" feature to find the nearest one.
Since Poke Radar for Pokemon GO is driven by it's community, it's possible that there may not yet be Pokemon locations in your area when you first download the app. If this is the case, you can go out and mark the locations of Pokemon you've found to help other players in your area. When others view the location of the Pokemon locations you've marked, your trainer name will also be associated to aid your local trainer reputation. Everyone's gotta catch'em all – so why not work together?
All Pokemon location submissions have the ability to be "Upvoted" or "Downvoted" by others. If a submission receives too many "Downvotes" it will be automatically removed from the map. Highly "Upvoted" locations will receive display priority on the map.
Want to use our app from a computer? Check out: http://www.pokeradar.io/
DISCLAIMER:
"Pokemon Go", Pokemon, Nintendo, Niantic, and character names or imagery are trademarks or registered trademarks of their respective holders. Use of such marks does not imply any affiliation with or endorsement by the mark holders.
Download free apk app for android or iphone ios.