AO Creator – Creator for Pokémon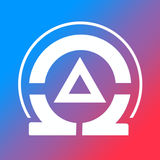 Release Date:
Current Version:
Adult Rating:
Developer:
Compatibility: iOS, Android
Rating:

4/5 from 36 votes
Up to version 11.0 SUPPORTED NOW!
The secret they didn't want you to know about is BACK!
From the creators of the original cheat app: PokéBuilder!
You will need an SD Card Reader
As we are the original creators you can expect frequent updates and incredible features!
Create QR Codes!
Upload directly from your iOS device to your 3DS or 2DS game!
Alpha Omega Creator allows you to create any Pokémon from scratch!
Edit the following:
• Species
• Abilities
• Natures
• Held Items
• Moves
• Stats
• Poké Ball
• Everything else!
Monsters are for practice only, we cannot promise you will make it into tournaments with these monsters. However we can promise you will have a lot of fun with them!
Requirements:
3DS, 2DS, 3DS XL, New 3DS or New 3DS XL on System Software version 9.0-11.0
SD Card Reader
Mac or PC
___________________________________________________________________
LEGAL
This app is for iOS and works with our companion app 'AO Creator' for 3DS Homebrew, all mobile code is the property of Celadon Software. Homebrew Menu is a free, open platform for the community to develop their own apps for the 3DS, developed by Smealum. Check it out below:
http://smealum.github.io/3ds/
Browserhax was developed by Yellows8, this exploit is used to access the homebrew menu as intended.
Poké Builder is currently the intellectual property of Sprockit Apps, Celadon Software were the original content owners, created in November 2012
3DS AO Creator uses a modified code from PCHex, the original source can be found here: https://github.com/omikey/PCHex or here: https://github.com/celadonsoftware/PCHex. Modifications include but are not limited to: Replacing username & password login with IP address identification, direct Pokémon injection from our server and changing default from slot 930 to 0. Replaced app icon and description. AO Creator for 3DS source code can be downloaded here: http://aocreator.com/files/source/aoc3DSsource.zip This app is not endorsed or supported by The Pokémon Company, it is 100% UNOFFICIAL. Pokémon is a trademark of the The Pokémon Company, a subsidiary of Nintendo
Download free apk app for android or iphone ios.