poke finder – map and radar for pokemon go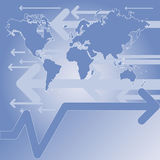 Release Date: 2016-10-08
Current Version: 1.1
Adult Rating: 9+
Developer: Chen Hefu
Compatibility: iOS, Android
Rating:

1.92593/5 from 27 votes
Poke Finder is a finding tool of Poke Locations all around the world. It is easy to use our app.
You can see locations of Poke on Map shared by other users.
You can share Poke locations to others. So please submit original location of the Poke. We are here to help each other, not to fool them.
Be alert at all times, stay aware of your surroundings.
DISCLAMER
The data used in Poke Finder is all user submitted and completely safe. We never interact with Niantic servers. We are not associated, affiliated, sponsored, or endorsed by Niantic or the Pokémon Company. We do not hold the rights to any copyrighted material.
Download free poke finder & map -- for pokemon go apk app for android or iphone ios.