Pokellector – for Pokemon TCG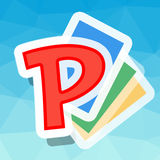 Release Date: 2013-02-23
Current Version: 3.0.2
Adult Rating: 4+
Developer: Makazu Co
Compatibility: iOS, Android
Rating:

4.62601/5 from 1,722 votes
Pokellector modernizes your pokemon card collection by bringing them all to your fingertips!
We're building a database of all the Pokemon Cards in the English and Japanese sets to date.
Pokellector will allow you to:
* Look up cards from various sets
* Search through all sets
* Check prices and history from around the web at a glance
* Manage your TCG collection
* Quickly scan and email PTCGO QR Codes
Download free Pokellector: Card Collector apk app for android or iphone ios.