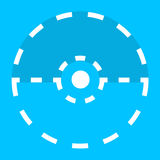 Release Date: 2012-05-10
Current Version: 2.2
Adult Rating: 4+
Developer: Druvianism
Compatibility: iOS, Android
Rating:

4.55096/5 from 363 votes
Have you ever wanted to build and design your very own Pokemon card? Well, now you can with Card Builder for Pokemon. Use the many options and design tools to create your perfect card.
Use Card Builder to design with the following features:
– Works 100% offline!
– Take pictures from your phone to add directly into the card. Crop, resize and more in the app!
– Create unique attacks with energy types ranging from fire and psychic to dragon and fairy
– Give your Pokemon a unique name with attack moves that you create!
– Design the evolution of your Pokemon to specify from what card it evolves
– Set additional information such as species, weight, length, weakness, retreat, resistance and much more!
Whether it is taking a picture of your friend to turn into a Pokemon or just creating that perfect card, Card Builder is your must have app! After you build your card to perfection you can share it with your friends to show that your card is truly the best. Why capture them all when you can create your own?
"Pokemon Card Maker is such an amazing Pokemon app that every Pokemon lover should have a try. It has many unique and stunning features that you can't miss." – Best10Apps.com
Download free Card Builder for Pokemon apk app for android or iphone ios.