Guess The Monster – Pokemon Quiz Fan Edition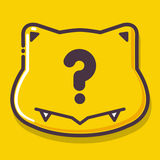 Release Date:
Current Version:
Adult Rating:
Developer:
Compatibility: iOS, Android
Rating:

4/5 from 36 votes
Are you truly Pokemon expert?
Can you guess all the pokemons in each generation?
Features:
• Featuring hundreads of cute pokemon faces to guess.
• Hints! Are you stuck? No problem! Reveal the correct letters, remove the wrong ones, or even skip the whole level!
• All the six pokemon generations in one single game. You can easily switch between generations and guess different pokemons.
Enjoy hours of fun and exicted gameplay in the Guess The Monster game!
Download free apk app for android or iphone ios.