Pokenet for Pokemon Go – Realtime Alert Map, IV Calculator, Pokedex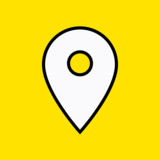 Release Date:
Current Version:
Adult Rating:
Developer:
Compatibility: iOS, Android
Rating:

4/5 from 36 votes
***Friendly reminder: if you cannot see anything, please refresh the app a couple of times to get updates***
Pokénet is a user-friendly multi-function tool for Pokémons GO players
— FEATURES —
1. Notifications
Set your location, filter your favorite Pokémons and you will receive push notifications when your selected pokémonss are nearby with remaining time to catch
2. Map and Historical Statistic Data
Discover all the Pokémons nearby and zoom out to see the possibility of catching Pokémons in different areas by their historical data
3. IV Calculator
Calculate your Pokémon's Individual Value (IV) before evolving to find out the strongest and make sure it worths the candies and stardust
4. Pokédex
Provide all the basic info about Pokémons: Type, Max CP, Moves, Atk, CD, DPS, Hatch distance, Candy to evolve, and etc.
— DISCLAMIER—
Pokénett is an fan/support tool aiming to support players for games and in no way affilate with or endorsed by the Pokémon Brand, Niantic or Nintendo.
Do not hesitate to contact us if you WANT to report bugs or request new features
Email: [email protected]
Facebook: https://www.facebook.com/pokenetgo
Twitter: https://twitter.com/PokenetGo
Instagram: https://www.instagram.com/pokenet_go
Hope you enjoy your adventure with us and look forward to hearing your feedbacks!
Download free apk app for android or iphone ios.