PokéFind – Map and Calculator for Pokémon GO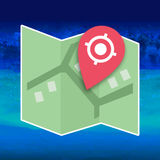 Release Date:
Current Version:
Adult Rating:
Developer:
Compatibility: iOS, Android
Rating:

4/5 from 36 votes
PokéFind is a crowdsourced, interactive map for Pokémon Go! We also provide tools to make sure you have the strongest set of Pokémon with our CP and IV calculators.
Need to catch some rare Pokémon in Pokémon GO? Use our tool to find them through user submitted sightings. We have over 10,000,000 submitted Pokémon locations.
Features:
– CP / Evolution Calculator: Find out your Pokémon's CP before evolving it to make sure it is worth the candies!
– IV Calculator: find out how perfect your Pokémon is
– Map that shows all pokemon, gyms and pokestops around you. We have added a system to where you can filter only pokemon that are still around. Expired pokemon will be slightly transparent. We hope this new features provide accurate data to help you hunt down the pokemon you want!
Pokemon art done by Pixelpoe http://pixelpoe.deviantart.com/
DISCLAIMER: The data used in PokéFind is all user submitted. That means we are not using any unofficial API's to scan locations of Pokémon. We never interact with Niantic servers. We are not associated, affiliated, sponsored, or endorsed by Niantic or the Pokémon Company. We do not hold the rights to any copyrighted material.
Download free apk app for android or iphone ios.