My Pokedex for Pokémon Pokedex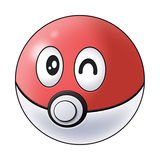 Release Date: 2014-04-25
Current Version: 2.7.6
Adult Rating: 4+
Developer: 志攀 黎
Compatibility: iOS, Android
Rating:

4.53922/5 from 102 votes
One of the most comprehensive Chinese-English-Japanese Pokedex on the world.
Feature
1. Get all the pokes, items, moves detailed data.
2. Support multiple languages include Chinese,English,Japanese, you can change the languages at any pages.
3. Powerful and useful search and filter feature, you can find the required data quickly.
4. Completely offline without internet, no data flow, you can view data anytime, anywhere..
5. Easy operation and intuitive display comprehensive data.
Download free My MonsterDex apk app for android or iphone ios.