Poke Go Maps for Pokemon Go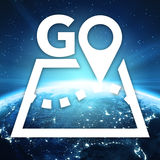 Release Date: 2016-09-02
Current Version: 1.0.1
Adult Rating: 4+
Developer: Agile Rocket
Compatibility: iOS, Android
Rating:

2.26966/5 from 89 votes
Poke Go Maps is the best way to find Poke Stops, Gyms, and rare pokemon in the Pokemon Go game. We have a combination of data that has been verified as well as user submission data. Our goal is to bring you the very best data and help you take your skills to the next level.
NOTE: We are working hard to upgrade our database to be able to serve up locations much faster. We have the largest database of pokemon go locations. We appreciate your understanding and do know that we promise that we will continue to improve this app and appreciate your support!
We plan to add new features all the time. Please visit our website for any feature requests. 🙂
Check out actual poke stop and gym locations. These locations will have an actual image from the location and what type of location it is. You will also be able to easily get directions to the actual location.
Also, with our user support you can see nearby pokemon. You can see where exactly the pokemon was found and when it was last seen at that location.
Again, we want to make this the very best app of its kind and appreciate your support!
Disclaimer: Poke Go Maps is in no way affiliated with Nintendo or Niantic. This app is just a guide to playing the game.
Download free Poke Go Maps for Pokemon Go apk app for android or iphone ios.