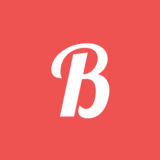 Release Date:
Current Version:
Adult Rating:
Developer:
Compatibility: iOS, Android
Rating:

4/5 from 36 votes
Biography contains information on all the 151 original Pokémons. As the original "Pokédex" it will read you the biography for every pokémon just by a simple tap.
I made Biography to grow my knowledge on all the pokémons while playing Pokémon Go. I have no intensions to add any ads or in-app purchases, this is just meant as a tool for all you pokémon trainers out there who would love to get some more information on our beloved pokémons.
Biography is at an early stage, so further development is already planned. If you got any suggestions or wishes, feel free to contact me 🙂
Disclaimer:
-This is an unofficial guide for Pokemon.
-All names, images, text and other aspects of the game described within this application are trademarked and owned by their respective owners. This application is intended for educational purposes only.
Download free apk app for android or iphone ios.