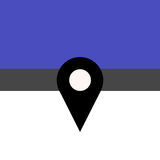 Release Date:
Current Version:
Adult Rating:
Developer:
Compatibility: iOS, Android
Rating:

4/5 from 36 votes
Need to catch all Pokemon before your friends? PokePlans will help you.
PokePlans is an assistant app for Pokémon GO that tracks all Pokemons around the world in real time. Be the first to catch them all!
We track over 170,000 currently spawned Pokemon in real time using crowdsourced data from users. No login is necessary and it's completely free!
Unlike other radars, no scanning is required. We track the most Pokemon and notify you faster than other radar apps. Simply open the app and begin catching rare Pokemon.
In addition to tracking Pokemon around you, PokePlans gives you many advices to know the best Pokemon, ways to level up faster and attacks to win all Pokemon fights.
–DISCLAMER–
The data used in PokePlans is all user submitted and completely safe. We never interact with Niantic servers. We are not associated, affiliated, sponsored, or endorsed by Niantic, the Pokémon Company. We do not hold the rights to any copyrighted materials.
Download free apk app for android or iphone ios.