CP & IV Calculator for Pokemon GO – Power Up & Evolution Simulator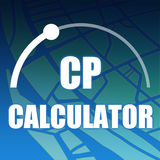 Release Date:
Current Version:
Adult Rating:
Developer:
Compatibility: iOS, Android
Rating:

4/5 from 36 votes
Find Pokemon IV? Wonder power up & Evolution CP? This app is enough! Don't know which Pikachu you should train? Wonder possible CP for different evolutions of Eevee? Use this CP Calculator and you can figure out which pokemon you should focus on. CP of all 151 pokemons can be estimated!
Features:
– Calculate CP per Power Up of 151 pokemons
– Calculate possible CP for pokemon evolutions
– Calculate material needed for power up & evolution
– Ranking of pokemons according to CP per Power Up
– Mark the data of your pokemon
Use this CP Calculator, and then you don't need to waste stardust or candies on pokemons with little potential. So come and download to be the greatest pokemon trainer!
Disclaimer
Pokémon is a trademark of Nintendo. No copyright or trademark infringement is intended.
This app is in no way affiliated with or endorsed by Pokemon, Niantic or Nintendo.
Download free apk app for android or iphone ios.