Collector – for Pokemon TCG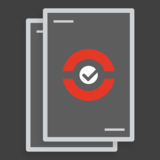 Release Date:
Current Version:
Adult Rating:
Developer:
Compatibility: iOS, Android
Rating:

4/5 from 36 votes
A mobile app for Pokemon TCG players, and collectors!
Collector for Pokemon TCG allows you to easily search the database for cards from various expansions. Collector's database includes all Pokemon Trading Card Game Expansions from Fossil up to the latest release, including the original Base set.
All Pokemon cards are organized based on series, allowing you to navigate quickly. Information such as HP, evolutions, attacks and stage can be found once you tap on a Pokemon card. Easily view the next card in the set by swiping the card when in the fullscreen view.
Additional Premium Features include:
– Collection (keep track of the cards you own, import & export collections to view your friends' as well)
– Stats (view completion % and a lot more from all expansions)
– Wishlist (add the cards you wish to own)
– Deck Manager (create and manage your own custom decks, and even e-mail your deck list to yourself for use in Leagues & Tournaments)
– Game Helper (a tool used to keep track of damage counters & special conditions. It includes a coin flipper, turn counter and much more)
– QR Code Scanner (scan and group your PTCGO Code Cards)
– Earn points to unlock new coins to use in the Game Helper!
– View the lowest price of a card off eBay, TrollandToad and PokeShop96!
Access www.PokeShop96.ca from within the app to purchase Pokemon card singles, booster packs, booster boxes, collection boxes, coins, pins and much more!
**When Importing/Exporting Collections, be sure they belong to the same version of the Collector App you are running**
Collector is not affiliated with, sponsored or endorsed by, or in any way associated with
Pokemon or The Pokemon Company International Inc.
Download free apk app for android or iphone ios.