Tap Battle: Pokemon Edition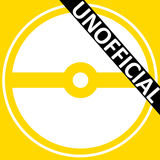 Release Date:
Current Version:
Adult Rating:
Developer:
Compatibility: iOS, Android
Rating:

4/5 from 36 votes
Battle, train, and evolve your Pokemon in this exciting new app!
NOTE:
-Not Optimized for iPod Touch and May Crash on Start.
Gameplay:
-All 15 Pokemon types are in this game and each of them have weaknesses
-If your Pokemon's type has the advantage over your opponent's then your damage is doubled
-To move your Pokemon tilt your phone from side to side
-To attack touch your screen
-You can charge your attack up to 3 times to attack faster
-Rare Candies can be used to boost your victories and Evolve faster
All trademarks and copyrights referenced are the property of their respective owners.
Download free apk app for android or iphone ios.