Poke Live – The Best Radar for Pokemon GO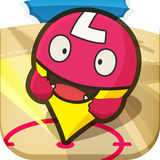 Release Date:
Current Version:
Adult Rating:
Developer:
Compatibility: iOS, Android
Rating:

4/5 from 36 votes
**
We are expected to take several days to test new updates.
We are expected to take several days to test new updates.
We are expected to take several days to test new updates.
**
Poke Live is an auxiliary app for locating Pokemon.
The directions are simple. Please register the Pokemon you have just acquired in our Poke Live.
You can view the Pokemon registered by other users by searching the name and the time it was located.
Is there, by any chance, no Pokemon displayed in your area right now?
Register a Pokemon right now and ask for help from another trainer!
Try building your reputation right now.
– Map data optimized for mobile use
– Quick name search of the Pokemon and the time it was registered.
* Real-time information entered by the user. By incorporating predictive information shows. There may be an observational error in the time information.
* Please share your ideas to [email protected] and we will do our best to reflect it in our updates.
– DISCLAIMER:
"Pokemon Go", Pokemon, Nintendo, Niantic, and character names or imagery are trademarks or registered trademarks of their respective holders. Use of such marks does not imply any affiliation with or endorsement by the mark holders.
Download free apk app for android or iphone ios.