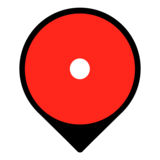 Release Date:
Current Version:
Adult Rating:
Developer:
Compatibility: iOS, Android
Rating:

4/5 from 36 votes
Map for Pokemon GO helps you find Pokémon, Pokestops, Gyms and more nearby using crowd-sourced data.
Find the monsters you are looking for near your current location or type any address or place you would like to search around.
Tag new monsters you find so that others can see them too.
Use it as a guide for Pokemon Go and easily share what you find with your friends.
Download free apk app for android or iphone ios.