Poké Amino for Pokémon Community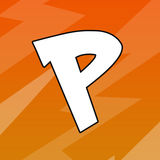 Release Date:
Current Version:
Adult Rating:
Developer:
Compatibility: iOS, Android
Rating:

4/5 from 36 votes
Pokémon Amino is the fastest growing mobile social network for Pokémon fans!
– Build your Pokémon Amino profile and gain followers
– Connect with and meet new friends around the world to battle
– Promote your server or browse around to find the right server for you.
– Discuss your favorite Pokémon, games, fan art, cosplay, merchandise and more
In Pokémon Amino, you can:
– Create polls and discussions to share with other superfans
– Find new friends to battle
– Share your fan art to Pokémon trainers all over the world.
– Discuss digital and card game strategy
– Obsess over the Pokémon you've trained
– Find Pokémon trainers near you to connect with.
Discover other Pokémon trainers nearby and around the world who share your passion for Pikachu, Pokédex, Pokéballs, Omega Ruby, Alpha Sapphire, and of course Magikarp. Post and chat about Pokémon battles, cards, games, competitions, merchandise, cosplay, RP, and different platforms. Ask and answer questions on the fly and search for expert answers on everything about Pokémon.
If you love Pokémon, Charizard, collecting, the Pokémon Bank, Eevee, B/W, X/Y, ORAS, Pokémon breeding, playing the Pokémon Trading Card Game, Camp Pokémon, or any other aspect of the Pokémon universe, this is the right community for you!
Come find us on the web:
http://www.aminoapps.com/
https://twitter.com/PokemonAmino
Download free apk app for android or iphone ios.