Catch Simulator for Pokemon Go – Catch Training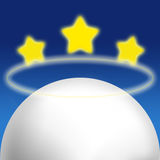 Release Date:
Current Version:
Adult Rating:
Developer:
Compatibility: iOS, Android
Rating:

4/5 from 36 votes
Stop wasting pokeballs! Use this app to practice catching pokemons! This app simulates the whole capture process of all pokemons. Give a try and you will know the difficulty of catching different pokemons!
Features:
– Simulate capture rates & flee rates of pokemons
– Simulate whole capture process
– Simulate all 151 pokemons
– Specific analysis for your capture practice
Download this app and practice catching pokemons. Try to collect all pokemons and be a great pokemon master!
Disclaimer
Pokémon is a trademark of Nintendo. No copyright or trademark infringement is intended.
This app is in no way affiliated with or endorsed by Pokemon, Niantic or Nintendo.
Download free apk app for android or iphone ios.