Evolution Calculator – CP & XP – for Pokemon GO!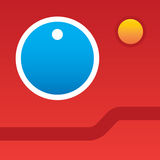 Release Date:
Current Version:
Adult Rating:
Developer:
Compatibility: iOS, Android
Rating:

4/5 from 36 votes
From the makers of Skins Pro Creator for Minecraft comes the ultimate Pokemon GO Evolution Calculator app. This app comes packed full of all evolvable Pokemon for Pokemon GO!
Features Include: ?
– Full list of all Pokemon
– XP Calculator
– CP Calculator
– CP Range
– FREE!
?- Universal app with custom design for iPhone/iPod Touch
– Shows all evolutions of your selected Pokemon
Download the BEST Evolution Calculator on iOS today!
Seejaykay apps and websites are family friendly.
This app and Seejaykay LLC are not affiliated with Nintendo, The Pokemon Company, Game FREAK, or Niantic Labs. Niantic Labs is the legal creator of Pokemon GO. All graphical assets of Pokemon and its trademark are owned byThe Pokemon Company.
Download free apk app for android or iphone ios.