Poke Find – Live Map Radar for Pokemon Go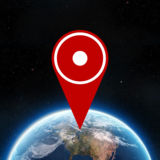 Release Date:
Current Version:
Adult Rating:
Developer:
Compatibility: iOS, Android
Rating:

4/5 from 36 votes
Poke Map Radar is the best way to find the elusive Pokémon you are searching for!
Quickly find a specific Pokémon's location by clicking on Filter button, or submit a new location to the map to help others find out the accurate one they like.
v Features:
? Use the map to view all Pokémon, Gyms, and PokéStops that have been reported by others.
? Upvote locations to confirm Pokémon, or Downvote to remove inaccurate data
? Use the filter to search for specific Pokémon
Disclaimer: Poke Map Go is not associated with Pokémon GO brand, Pokémon brand, Niantic or Nintendo. This app is built in order to support the game community.
Download free apk app for android or iphone ios.