Pokégram – Community for Pokémon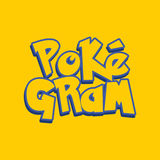 Release Date:
Current Version:
Adult Rating:
Developer:
Compatibility: iOS, Android
Rating:

4/5 from 36 votes
Introducing Pokégram, the best Pokémon-only social network!
It's like Instagram – but for Pokémon! Learn about the wonder trade, new tips and more! Share text photos, videos, or just text posts to your followers. Want to find others to follow? Use the Explore tab!
Features
• Share photos, videos, and text posts.
• Follow other Pokémon fans.
• Customize your profile's picture, bio, and more.
• Message other users.
• Simple, Pokémon themed interface.
…and more! Download Pokégram today!
Download free apk app for android or iphone ios.