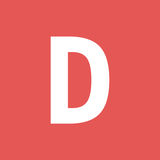 Release Date:
Current Version:
Adult Rating:
Developer:
Compatibility: iOS, Android
Rating:

4/5 from 36 votes
Dexter is an app I decided to make in my spare time because I like Pokémon and I like making apps. It is completely free and I have no plans to add any in-apps or any of that rubbish, I just wanted there to be a simple and sleek Pokédex app for people to use. It's currently in an early stage and I plan to add much more!
Current Features
• View information on all current Pokémon
• See 3D sprites for all different forms and shiny varieties of Pokémon
• Search by name, type, ability and generation
• View Pokémon's moves, stats, abilities and evolutions.
• View information on all moves, abilities and items.
• Keep track of what Pokémon you have caught with the Pokémon Checklist
• Plan out your competitive teams by picking Pokémon, natures, EVs, moves, abilities, items etc.
• Compare two different Pokémon's stats
• Any other ideas you may have!
Download free apk app for android or iphone ios.