Poke Genie for Pokemon Go Auto IV Calculator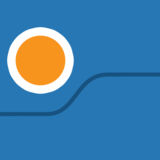 Release Date: 2016-09-08
Current Version: 8.6.2
Adult Rating: 4+
Developer: Poke Genie Inc.
Compatibility: iOS, Android
Rating:

4.8126/5 from 120,398 votes
Poke Genie is a safe, reliable, accurate, and simple-to-use IV calculator for Pokemon Go – an essential tool for every Pokemon Go player. IV is an indicator of the potential of a Pokemon, a critical criterion for wisely investing stardust and candies on the worthy Pokemon.
Poke Genie helps you conveniently calculate the IVs of your Pokemon by automatically gathering information from screenshots with image recognition. No need to enter stats yourself. To further enhance IV accuracy, simply provide appraisal results from the Team Leader. Even better, a history of scan results is automatically saved and displayed in an easy-to-read view, thus keeping a reliable and easily sortable/filterable record. With Poke Genie, you can effortlessly evaluate and keep track of your entire Pokemon collection.
Ever wonder how much CP your Pokemon will have after powering it up or evolution? Poke Genie's "simulate power-up and evolution" feature shows you the exact CP and HP range as well as the amount of dust and candies it costs for each power-up and evolution. Poke Genie calculates these based on your own Pokemon's IV to give you the most precise results. With Poke Genie, you'll never waste any dust and candies on a weak Pokemon!
Relying only on screenshot and requiring no logins, Poke Genie is fully compliant with Niantic's terms of service and safe to use. In addition, Poke Genie doesn't require Internet access, and can be used entirely offline. ??
Poke Genie is a must have tool for any Pokemon Go fan!
??How to calculate IV
??1) Take a screenshot of the stats page of the Pokemon you want to check?
2) Set your current trainer level?
3) Import screenshot
4) Optional: Provide Team Leader's appraisal results
?Sit back!?
Poke Genie does everything else.? It's that simple!
??Features
?- Automatically align CP arc to calculate exact the Pokemon level (measured with pixel-level precision to give you the most accurate reading)
– Display all IV combinations as well as IV range
?- Simulate power ups and evolutions
– Display exact CP and HP range as well as dust and candy costs for each power-up and evolution?
– Use appraisal results from team leader to narrow down IV combinations
?- Keep a history of scan results?
– Filter/sort scan results by IV, CP, scan date, and screenshot capture date
?- Absolutely safe to use (no login required)
– Fully functional offline
Current Pro features
?- Two automatic scan modes:
?1. One click imports all unscanned screenshots?
2. Automatically import all unscanned screenshots at app launch and while running in the background
– Display IV results immediately through banner notification while scanning in background
?- Toggle view between history and new unread scans
?- Remove ads
?More Pro features coming soon
??Supports French, German, Italian and Spanish Pokemon names
??We are actively improving our scan accuracy. If you find any bugs or have any feature suggestions, please email us at [email protected].
Follow us on Twitter @pokegenieinfo?
?DISCLAIMER
Poke Genie is a third-party app made by fans, and is not affiliated with the Pokémon brand, Niantic, Pokemon Go, or Nintendo.
Download free Poke Genie -Remote Raid IV PvP apk app for android or iphone ios.