RazerGo – Location based chat for Pokemon GO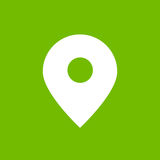 Release Date:
Current Version:
Adult Rating:
Developer:
Compatibility: iOS, Android
Rating:

4/5 from 36 votes
***Thanks for making us the top rated free chat app for Pokémon GO!***
We're helping you be the very best trainer (like no one ever was) by bridging the communications gap with our location based chat app – RazerGo. Discover, team-up and chat with fellow Pokémon GO trainers in your vicinity today!
Features:
• Location-based chat:
Find and team up with nearby players, or give a shout out to the region and the world on that new rare Pokémon that you've just caught with a distance-slider.
Share locations of Poké Stops while you stock up on Poké Balls.
• Team-based chat:
Coordinating a gym conquest? Toggle from public to team to individual whispers and communicate with absolute ease.
• 100% chat uptime, reliable and stable:
Built on our robust Razer chat infrastructure, RazerGo is designed to ensure that your journey to be a Pokémon master goes smoothly with minimal disruptions.
Like the app? Want to see more features? Drop us a feedback on our official website.
No advertisements, no in-app purchases, catch away!
Download free apk app for android or iphone ios.