Battle Trainer for Pokemon GO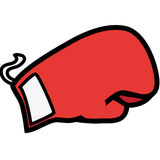 Release Date:
Current Version:
Adult Rating:
Developer:
Compatibility: iOS, Android
Rating:

4/5 from 36 votes
Learn and memorize all the Pokemon Go battle types to improve your gym battles! Know how to choose the right Pokemon to get the Super Effective battle advantage on your gym battles.
Pokemon Go Battle Trainer is an interactive learning and memory training app which:
– Teaches you all the Pokemon basic types
– Allows you to practice and learn which move types to use against which Pokemon
– Quickly browse all Pokemon and view which move types are effective against them
After repeated use you will memorize all the move types and Pokemon types to know which Pokemon to use to take over gyms based on what Pokemon the gym contains.
**** DISCLAIMER: ****
Legal Notices:
This app is an unofficial Pokemon Go app only, it is not authorized or created by the creator of the game.
This application complies with US Copyright law guidelines of "fair use". If you feel there is a direct copyright or trademark violation that doesn't follow within the "fair use" guidelines,please contact us directly.
Battle Trainer for Pokemon Go is not associated, affiliated, endorsed, sponsored or approved by ©Niantic (developer of Pokémon Go) or ©Pokémon Company.
Download free apk app for android or iphone ios.